Landscaping
Your Port Charlotte, Florida Landscaper
Good-N-Green provides a superior customer experience to Port Charlotte residents, bringing the best landscapers in the business right to your door. You'll not only have a gorgeous new yard but a peaceful space where you can play and relax. We take an incredible amount of pride in our work because we know you take pride in your home.
You live a busy life, so let us handle your yard beautification and maintenance and take care of your commercial and residential landscaping needs. Good-N-Green should be your first choice when looking at landscaping companies. Our unparalleled service will exceed all your expectations. All our estimates are completely free of charge and are no pressure and no hassle.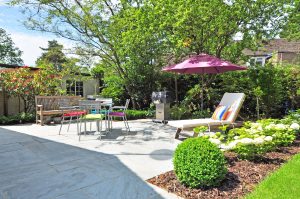 Landscape Design
You might have an idea of the style of yard you want and how you want it to feel. But you might not have any idea how to get there. A landscape designer can take a look at your vision, then work on the smallest details. For example, will that flowering bush thrive better under a tree or in full sun? Or will that ornamental grass you've chosen attract pests, or is it all wrong for our climate? When you're doing a complete landscape renovation, we can tell you all the steps involved, so you know what to expect.
And when it comes to budgeting, we can look at what you want and help you realize your vision within the budget you're working with. You won't have any unpleasant surprises once you reach the checkout stand at your local nursery, or even months or years in the future, when the plants you've chosen don't work out the way you'd planned. Our design and consultation experts are second to none.
Lawn Services
Not all of us are weekend warriors. You might want a yard that is lush, green, and a small slice of paradise. But not all of us have the time or know-how to keep it that way. Good-N-Green offers the full range of lawn care services in Port Charlotte, ensuring a lawn that you want to play on.
We do sod installation, drainage work, lawn mowing and fertilization, and can work on other areas of lawn care, too. Let us know what you're looking for, and we'll come up with a plan to make sure your lawn stays beautiful and healthy.
Mulching
Mulching has multiple benefits that it contributes to the overall health of your yard, as well as the overall aesthetic. It can repel pests, prevent erosion, cut down on a number of weeds, and retain moisture in the soil. When you're ready to make a change to your yard that has multiple perks, Good-N-Green is the company for you!
Contact Us Now
We are confident that we can offer our customers quality service at a competitive price. Good-N-Green has a wide range of equipment, an experienced and professional staff, and a passion for landscaping. Our services include mowing, edging and blowing, trimming trees and shrubs, weeding, mulching, sod, and cleanup.
Our full-service program includes yearly mowing and trimming services, complete fertilization and spraying programs, mulching, and tree pruning. Good-N-Green can also customize service programs to meet your specific needs.
Call today for your FREE estimate!
email: chris@Good-N-Green.com